Upcoming Trips 2023-2024:
Monday 6th – Friday 10th November – Caythorpe Court, Lincolnshire
Trips and Visits 2022-2023:
On Tuesday 18th July, the whole school enjoyed an end of year trip to sunny Southend. Years 4-7 students had the opportunity to visit Sea life Aquarium and Years 8-10 took a trip down the pier.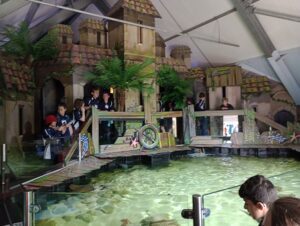 On Wednesday 12th July, Year 7 students and Sports Leaders were selected to represent Knightsfield School at the Youth Sports Trust (YST) Deaf Football Football Day at Watford Club Training Ground. They practiced their football skills, played in a small tournament and had the opportunity to have a photo with the Watford Football Team. A great day was had by all.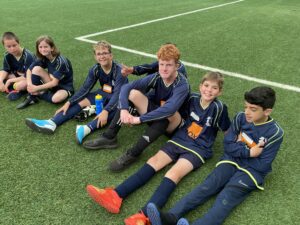 On Monday 10th July, Years 5-6 took were excited to take part in the Primary Deaf Football Tournament at Frank Barnes School in London. They had a full day playing seven matches and  were delighted to take third place.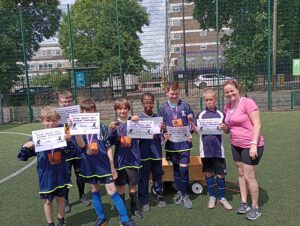 On Wednesday 5th July, a group of students were selected to represent Knightsfield School at the National Deaf Athletics Championships at St Albans Athletics Club. We were delighted that the school came 2nd overall (out of five schools). Sports Leaders did really well in supporting the other pupils and overall a great day was had by all.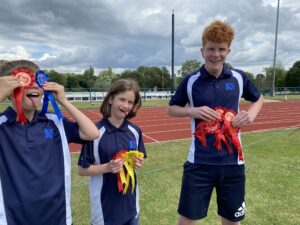 On Friday 23rd June, our Year 11 pupils enjoyed a fun packed day at Thorpe Park wearing their custom designed Leaver Hoodies!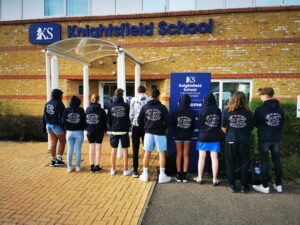 On Tuesday 20th June, a boys senior and junior team travelled to St George's Park, home of the men's England football team's training ground, to take part in the Deaf Schools Football Championships. Despite the long journey, both teams got stuck in and should be very proud of themselves, with the senior team finishing third and the junior team finishing fourth.
On Tuesday 13th June, pupils from Years 4/5/6 and 7 were delighted to take part in a Sports Experience Day at Luke's School in Redbourn, Hertfordshire. This annual event gives the opportunity for children from local special schools to take part in a variety of different activities, giving the children a 'taster' which may encourage them to continue with a particular sport.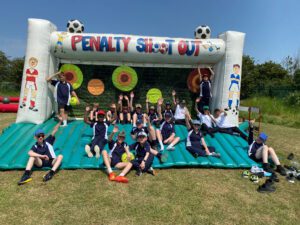 On Tuesday 14th March our Year 7s visited Neasden Mandir temple as part of their RE studies and had a thoroughly enjoyable day.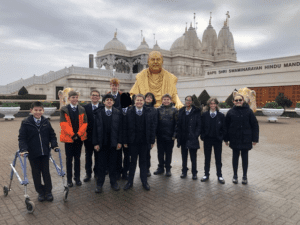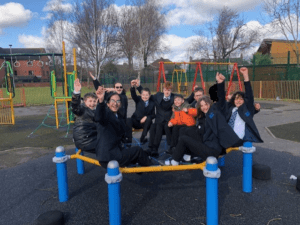 In November (2022) pupils from Years 5 to 9 went to PGL for 5 fun-filled days. Here's a snapshot of what they got up to…